Description
"Talk radio was the foundation for what we now know as the Tea Party movement. Mike Siegel was at the center of the growth of populist tea party movements long before the tea parties became a political force. "
Dr. Siegel's autobiography documents many of the campaigns and
public policy issues that were directly affected by the skill that Siegel used to bring his audiences into the influence his programs had on changing public policy.
Power Talk will inspire you in the examples it offers that the media can be
used as a force for good and for change. People were feeling alienated from the system and became energized and activated when talk radio offered them hope and a vehicle for change.
Enjoy this true example of why we can be optimistic about the future, as long as people have vehicles like talk radio to make change for the better."  

Purchase Power Talk! The Influence of Talk Radio – an autobiography by Mike Siegel in paperback.
Add your quantity in the field and click the button "Add to Cart"
Then when you are ready select "Checkout"
Summary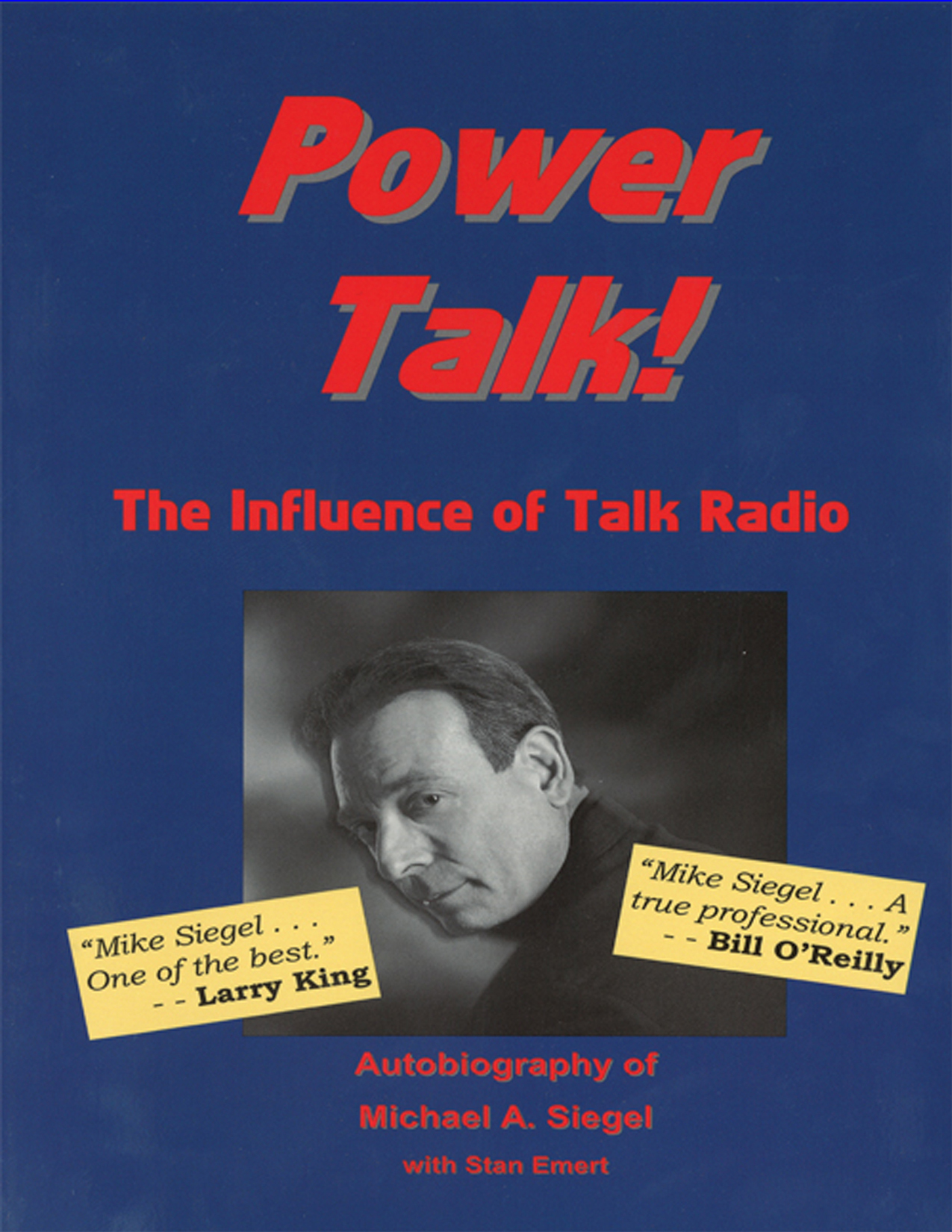 Author Rating





Brand Name
Product Name
Power Talk: The Influence of Talk Radio in Paperback
Price
Product Availability