Victorville, CA (PRWEB) April 20, 2012
Business owner, Taxpayer Advocate, KTIE/KABC radio talk show host and California 8th Congressional District front-runner Phil Liberatore "celebrated" tax day, by taking his campaign for lower taxes and less government to the streets of the newly created district. Liberatore, whose company, IRS Problem Solvers regularly defends American citizens against the aggressive actions of the IRS, believes Congress could use fewer politicians and more CPA's and he has a message for the IRS: "I'm coming to Washington DC to limit your power."
Did you know Washington adds forty-nine thousand dollars in new debt every single second? asked Liberatore in a message to supporters. Congress has spent America to the brink of bankruptcy. The 15.4 trillion dollar national debt equals nearly fifty thousand dollars of debt owed by every single American. Clearly, we need more CPAs in Congress to get this mess straightened out-and I'm available! I plan to go to Washington DC to reign in big government and limit in every way I can, the power of the federal government, including the IRS, to tax its citizens. I know the IRS well, and I will do everything I can to limit its power when I get to Washington on behalf of the citizens of the 8th district who are Taxed Enough Already!"
Liberatore has authored four books, God, Money and You, How to Solve All of Your Financial Problems, An Inside Look at the IRS and soon to be published Discovering Your Edge for a Fruitful Life. He has been highlighted in numerous publications, television shows and nationally syndicated radio programs.
In my line of work, I see daily how the federal government harasses taxpayers," added Liberatore. "The arcane maze of tax regulations, fees, and other government creations only serves to ensnare our people and eat out their substance. I will fight to limit the reach of the federal government, and restore our individual liberties."
Liberatore and his wife Dana volunteer their time with a number of organizations, including serving as the Founder and Director for Honoring American Heroes, as a member of the Board of Trustees for Life Pacific College and the Dream Center and as part of the Heritage Foundation and other conservative organizations. He earned a Bachelors Degree in Accounting, and an MBA in Finance, both from the University of Southern California.
Liberatore is running in the newly created 8th district of California.
For more information contact desare(at)liberatoreforcongress(dot)com or visit voteforphil.com.
Related Conservative Talk Radio Press Releases
Mike Siegel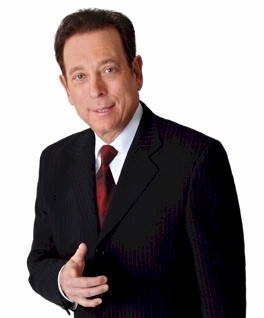 Article Name
Congressional Candidate Phil Liberatore "Celebrates" Tax Day with a Message for the IRS: "I'm Coming to Washington DC to Limit your Power!"
Description
Business owner, Taxpayer Advocate, KTIE/KABC radio talk show host and California 8th Congressional District front-runner Phil Liberatore "celebrated" tax day, by taking his campaign for lower taxes and less government to the streets of the newly created district.
Author
Publisher Name
Publisher Logo